27 Jan

An Elegant Experience-Renting Ballrooms In Chennai For Your Special Event

Are you planning a special event and looking for the perfect Rent Ballroom near Chennai? Look no further than Shrivaaru Palace Ballroom. With its elegant atmosphere and superior amenities, Shrivaaru Palace Ballroom is the ideal place to host any formal event. In this blog post, we will explore the advantages of renting the Shrivaaru Palace Ballroom as well as how to find the perfect ballroom rental near Chennai. We will also provide tips on how to create lasting memories with your ballroom rental. So, if you are looking to make a statement at your special event, Shrivaaru Palace Ballroom is a perfect choice.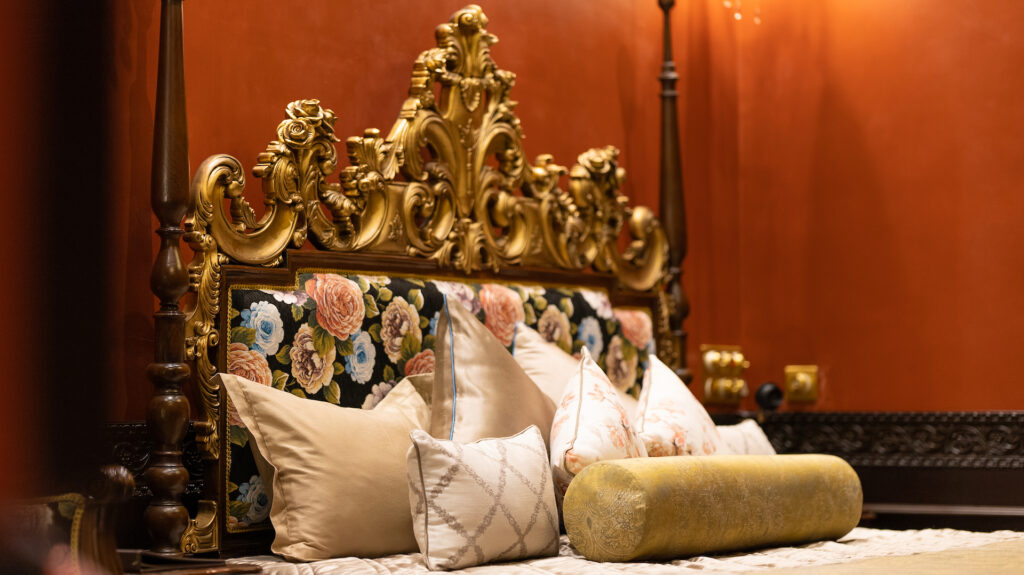 The Benefits Of Renting Shrivaaru Palace Ballroom
There's no doubt that a wedding is an amazing experience, but sometimes it can be a little too expensive. That's where renting Shrivaaru Palace Ballroom near Chennai comes in. This state-of-the-art venue provides an extraordinary grandeur and luxurious finish that will fit your personal style. Plus, with designer decor to fit your needs, it has all the features that you could ask for – from state-of-the-art infrastructure to ample seating capacity and a private lounge area. In addition to all of this, there is also an in-house sound and lighting crew, catering services, photography tools, etc.
The rental packages are also tailored to individual requirements. So whether you're looking for a short or long-term rental package, you're sure to find something that suits your needs. And if you have any special requests or concerns, don't worry – our dedicated and experienced staff are here to help make your event perfect. Finally, with strict safety protocols in place and certified security personnel on hand at all times, there's no need to worry about anything during your event at Shrivaaru Palace Ballroom!
Create Lasting Memories At An Elegant Venue In Chennai
There's no better way to celebrate a special occasion than at an elegant venue near Chennai. From lavish ballrooms to intimate auditoriums, there is a perfect space for your event. All venues come with skilled professionals who can help you plan and design your event. You can also choose from numerous banquet halls, each with its own unique features and amenities. Plus, all of the venues offer convenient parking areas for guests and complimentary valet services.
Once you've chosen your venue, it's time to prepare for the event of a lifetime. Experienced chefs will prepare delicious meals that are tailored to any budget – whether you're looking for a simple dinner party or something more elaborate. And of course, there's always room for dessert! Add some extra glamour to your celebration by decorating your event space with beautiful decorations and special touches. You'll never forget the momentous occasion that was celebrated at an elegant venue near Chennai – thank us later!
Finding The Perfect Ballroom Rental Near Chennai
When planning a special event, it's important to choose the right location. After all, where you hold your event is just as important as what you do at the event itself. That's why choosing a ballroom rental near Chennai is such a big decision. Not only will your guests be happy with the location, but you'll also be able to take advantage of all the wonderful amenities and facilities that this city has to offer.
Here are some factors that you should consider when choosing a ballroom rental: size, layout, price, availability, and amenities. Once you have determined these factors, it's time to look for a suitable venue. However, don't worry – there are plenty of ballroom rental services available in Chennai that can help you find the perfect space for your event.
Finally, it's important to remember that ballroom rentals aren't cheap – but they're definitely worth it if you want an unforgettable experience for your guests. It's also important to remember that not all services are created equal; make sure to research carefully before making your choice. Once you've found a provider that meets all of your needs and expectations, it's time for some fun! Here are some tips on how best to enjoy your special night out in style!