20 Dec

Shivaaru Palace- A Luxurious and Exclusive Venue for Weddings and Events

Are you looking for a luxurious and exclusive venue for your wedding or event? Look no further than Shivaaru Palace! amenities, and more to make your event grand and luxurious. Our VIP Hall Shrivaaru palace is the perfect spot for your special day, and you can rent it for a fraction of the cost. The rent premium event halls in Chennai to our experienced staff, you can trust that we will make your event one of a kind. So, if you're looking for a luxurious and exclusive venue for your wedding or event, look no further than Shivaaru Palace!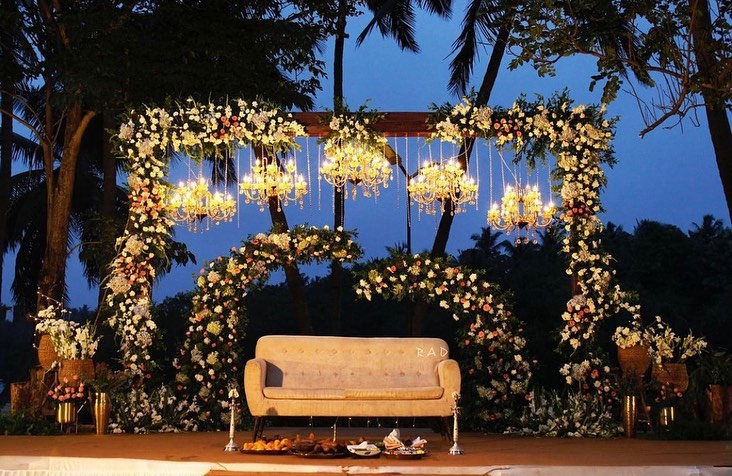 The Grand Ambience Of Premium And Luxurious Events
When it comes to luxury and exclusive events, there is no one better than Shivaaru Palace. Our venue provides a beautiful and secure setting for any event, from weddings to private parties. We have a wide range of options available, including indoor and outdoor ambiance, professional decorators and caterers, top AV equipment, and experienced event managers who will ensure that your day goes off without a hitch.
Our team can also customize the venue to meet your specific needs. Whether you are looking for an elegant wedding or an extravagant party with a touch of glamour, we can provide the perfect setting for you. We also have special offers available for group bookings and packages that will save you money on your big day! So whether you are looking for a luxurious wedding or an event that will be remembered forever, Shivaaru Palace is the perfect place to go.
Variety Of Awards-Winning Catering Services
There's no doubt that Shivaaru Palace is a luxurious and exclusive venue for weddings and events. This state-of-the-art facility has been awarded numerous accolades for its exquisite catering services and beautiful setting. From classic wedding menus to intimate elopement weddings, Shivaaru Palace has something special for everyone.
Take a look at some of the highlights of this amazing venue:
– Shivaaru Palace offers an exquisite and luxurious venue for weddings, events, and parties. your wedding will be unforgettable.
– Variety of award-winning catering services to make your event memorable include food preparation, event planning, floral design, photography, videography/film production, and more.
– Artisanal amenities to ensure you feel comfortable and at home include a full range of banquet halls, meeting rooms perfect for conferences or meetings as well as in-suite private dining areas perfect for intimate gatherings with family and friends.
– World-renowned chefs will customize the perfect menu specifically tailored to your needs – whether you're looking for Indian cuisine or a more international flavor palette – we have it all!
– Customizable design elements and décor options allow you to create an environment that's uniquely yours. Whether you want lush greenery or modern décor options, we have it all!
– Professional staff take care of every detail so that your special day is worry-free – from booking appointments to providing advice on wedding etiquette.
– Luxurious spa services are also available on-site should you desire them before or after your ceremony.
– Onsite wedding coordinators are available 24/7 to help plan your special day – from ideas for ceremony themes to detailed planning tips for everything from cocktails to cake tasting!
Shivaaru Palace is the perfect place whether you're looking for a traditional wedding experience or something more unique and exciting!
Check Out The Amenities At VIP Hall Shivaaru Palace
Do you have a special event planned that you want to be sure is completely exclusive and luxurious? Look no further than VIP Hall Shivaaru Palace. This spectacular venue offers all of your wedding needs and more – from exclusive packages to state-of-the-art amenities and stunning settings, there's something for everyone.
For those looking for a completely private and elegant setting, VIP Hall Shivaaru Palace has everything you need. From sound systems and catering services to accommodations for guests, this venue has it all. Plus, with several luxurious VIP Hall settings to choose from, there's an event perfect for anyone. Award-winning professional staff will help make your event run smoothly while onsite luxury accommodations make your guests feel like they're at home.
If you're looking for specialized event planning or custom design services, Shivaaru Palace has you covered. In addition to complimentary valet parking and shuttle services, we offer specialized options such as photo booths or even a wine cellar! Plus, our location provides easy access to all of the major attractions in the area so your guests won't have to worry about anything during their stay. Whether you're hosting an intimate wedding or an elaborate gala party – VIP Hall Shivaaru Palace has everything you need to make your event unforgettable