21 Feb

Unparalleled Comfort and Luxury: Enjoy a Family Suite near Chennai

Are you looking for a luxurious family suite near Chennai that offers unparalleled comfort and luxury? Look no further than the Luxurious Palace Suite near Chennai. With exclusive amenities, luxurious and an unbeatable location, the Palace Suite near Chennai is the perfect place for you and your family to relax and enjoy life. From the luxurious bedrooms to the sumptuous meals and spa treatments, the Palace Suite near Chennai promises a unique and unforgettable experience.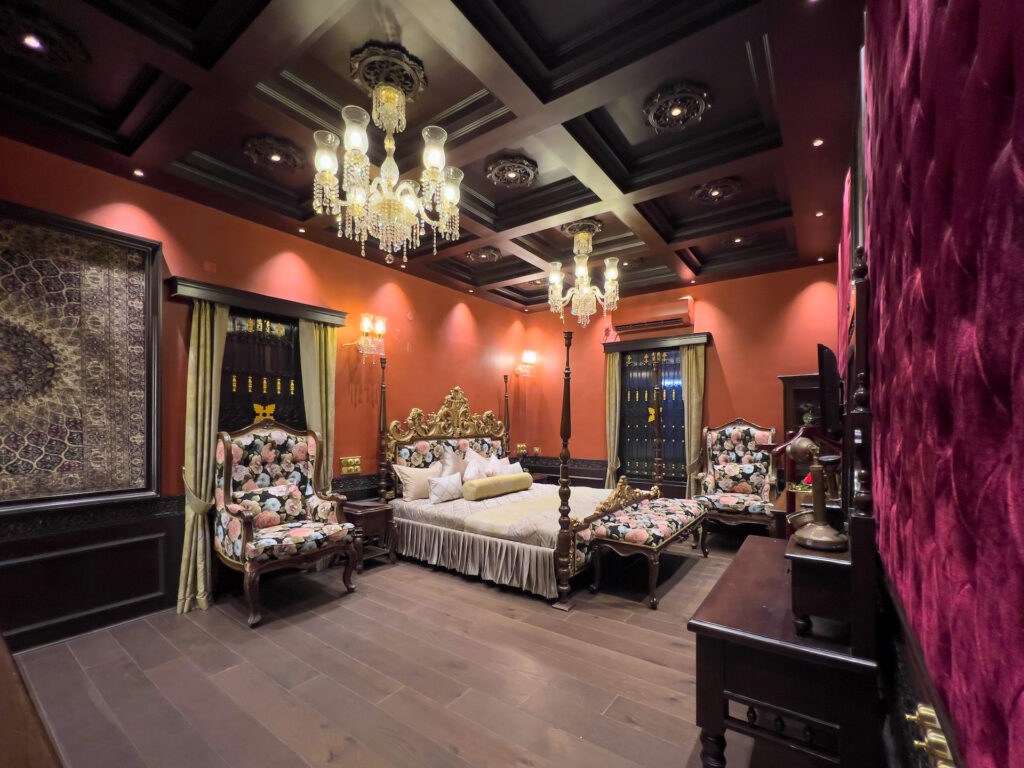 Experience Luxurious Family Suite Near Chennai
There's nothing like a family vacation to take your mind off of the troubles of everyday life. When you're able to escape and spend some quality time together, it's truly special. And what could be better than a luxurious family suite near Chennai that offers unparalleled comfort and luxury? you'll find everything that you need to make your stay as comfortable and relaxing as possible.
Each air conditioned room at our family suite is spacious enough for up to four people and comes with its own private bathroom with a Jacuzzi tub. In addition, each room features high speed internet access, an LCD flat screen TV, and a refrigerator. There's also an ample amount of storage space for your belongings, as well as complimentary toiletries and bottled water.
If dining out isn't your thing, don't worry – there are plenty of options available nearby for food lovers of all tastes. From international cuisine to Indian cuisine, we have something for everyone. And if you just want to stay in the room and relax after a long day at the office or during a hectic day at home, our family suite has you covered too! We have activities like pool table or darts available 24/7 so that you can spend some quality time with your loved ones without having to worry about anything else. In short – Hotel Raja Park offers unmatched comfort and luxury in a family suite near Chennai that will make your vacation unforgettable!
Unbeatable Comfort & Amenities At The Palace Suite Near Chennai
When it comes to finding luxurious and comfortable accommodations, the Palace Suite near Chennai is hard to beat. With incredible amenities and facilities, this suite is perfect for large families or groups of friends. Plus, with its amazing location in Chennai – the cultural capital of India – you'll be able to explore all of the city's attractions without ever having to leave your suite.
Here are some of the features that make the Palace Suite so special:.
– Stylish & Luxurious Accommodations for the Whole Family: Our suites are spacious and well-equipped for up to eight people. You'll have everything you need, including a full sized kitchen with all the appliances you could need, wifi, and even a balcony or terrace where you can relax in peace.
– Incredible amenities and facilities for a comfortable stay: There's nothing like feeling at home while on vacation, and our suites provide just that. You'll have access to 24/7 room service for all your needs (even if you're out exploring!), as well as pet care facilities if you bring your pet along. Plus, our decor is luxurious and stylish, making every moment spent in one of our suites feel like a special event.
– Amazing Location to Explore Chennai and its Nearby Attractions: Thanks to our great location near Chennai's central business district, it's easy to get around town without ever having to leave your suite.
Experience Unexpected Conveniences And Spectacular Terrace Views
When you're looking for a comfortable, spacious, and convenient place to stay in Chennai, look no further than our world class family suite. With four bedrooms and three bathrooms, it can accommodate up to eight people with ease. Plus, the location is prime – just a short walk from some of the city's most popular attractions. And if that's not enough, our special rates make this an affordable option for any occasion.
But that's not all – our impressive terrace has stunning views of Chennai that are sure to impress. Enjoy your morning coffee or evening cocktails while taking in the sights and sounds of this vibrant city. In addition to the views, our property offers a variety of amenities and conveniences that will make your stay more comfortable and convenient than you could ever imagine. These include complimentary Wi Fi throughout the property, 24/7 concierge services to help with everything from reservations to shopping suggestions, on site car parking for convenience, and more!
Our team is committed to providing world class service at all times – no matter what your needs may be. So don't hesitate to contact us today if you have any questions or would like more information about our family suite in Chennai. We promise you won't be disappointed!
Make Your Event Wedding Unforgettable With A Luxurious Stay
When you're planning your wedding, one of the most important things is to make sure that it's unforgettable. That's why we've put together a list of the best luxury family suites in Chennai close to your event venue. These suites are perfect for any bride and groom who want to enjoy some private space before the big day. Plus, onsite amenities like pools and gyms make it easy for you to stay active while you're in town.